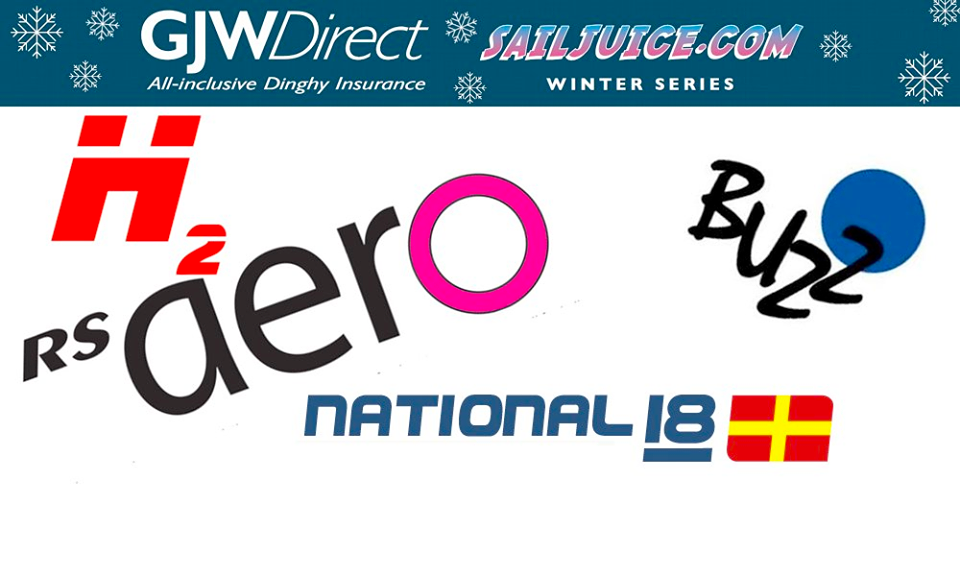 Many classes have used the GJW Direct SailJuice Winter Series to demo boats.
You can now request a demo sail using the form below. If you would like your class listed please contact Simon Lovesey
| | | | |
| --- | --- | --- | --- |
| | | | |
| | Buzz | The Buzz is a one design, double handed, single trapeze, asymetric sailing dinghy suitable for young sailors and lighter weight adults (ideal range - 100kg to 150kg). With over 600 boats being sailed in more than a dozen countries around the world, the Buzz has proved its success with a very wide range of today's young (and some not so young!) sailors looking for great value for money fun and exhilaration. For the more serious there is excellent racing both in our own organised one design events as well as being competitive in mixed fleets either sailing around the cans or windward leeward race courses. | Class site |
| | Hadron H2 | The Hadron H2 is the carbon composite singlehander for all ages. Fast, powerful and comfortable, and with excellent handling charactersitics, the H2 is designed to maximise your sailing enjoyment. Experienced helms will relish the technical aspects of the sophisticated rig while the less experienced will welcome the excellent ergonomics with all controls readily to hand. Safety is an important feature, with capsize recovery facilitated by the thoughtful distribution of buoyancy around the centreline. | Class site |
| | National 18 | If you haven't seen us already the new Morrison designed National 18 is a powerful three person, single trapeze dinghy with unrivaled performance across the wind range and capable of speeds in excess of 20 kts . Heading into our 80th year the vibrant National 18 Association embraces three generations of 18 from the timber Uffa Ace to Proctor GRP and now the new Morrison design. 20 new Morrison's have been built with more on order. | Class site |
| | RS Aero | The RS Aero is the product of three years of design and development, testing four different hull variations and numerous rig, foil and layout options - resulting in a boat that RS are confident is the most technically advanced in its sector. Completely resetting the standard for pure exhilaration in a simple single-hander, the RS Aero is ultra-light weight and easy to handle. | Class site |
* REQUIRED FIELD
* REQUIRED FIELD
Boats subject to availability and charter fee if applicable. Arrangements to try a boat are strictly between the borrower and boat owner. Sailors are responsible for their own entry and encouraged to enter as soon as arrangements confirmed.
15/10/2017 09:50