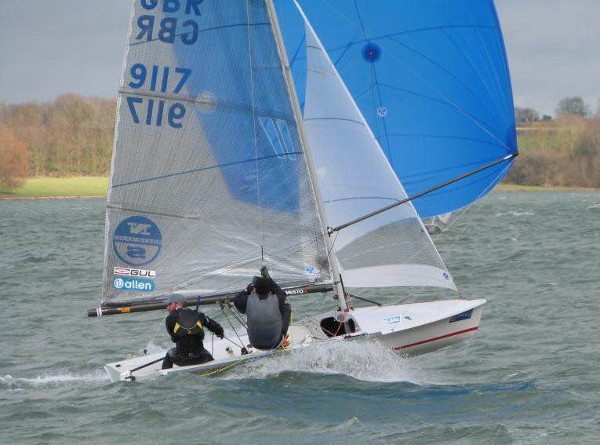 SailRacer is pleased to be supporting Allen Brothers and their most improved award with data analytics and GPS tracking. To be piloted at GJW Direct SailJuice Winter Series.
Allen Brothers, the leading British manufacturer of performance sailing hardware, will be running a "Most Improved" Award programme worth over £500 to competitors in the GJW Direct Sailjuice Winter Series, as a pilot for a national scheme in 2017.

Competitors from all classes are eligible for the award, which will be run at each round of the GJW Direct Sailjuice Winter Series. Using relative adjusted race times and leg times where GPS data is available, SailRacer will calculate the boats and crews which have shown the most improvement in their performance over the course of the event. The winners from each event will then be judged by a panel including Simon Lovesey of SailRacer and Andy Rice of SailJuice.com and an overall winner will be selected at the end of the series. There will be individual prizes at each event and a presentation of the Allen "Most Improved" Award will take place at the Suzuki RYA Dinghy Show in March 2017. Those sporting Allen hull stickers on their boat, will be in chance for a bonus prize.

Explaining the motivation for the award, Liz Adams, MD of Allen brothers said, "For the majority of club sailors, a win in a major event is just a dream. By definition, a class of 120 boats only has one winner. So we wanted to reward those competitors who have a good event, but don't make the podium. Supporting 'buddy schemes' and our new 'Most Improved' Award is the way we have chosen to do this."

Allen Brothers is currently celebrating its 60th year of British manufacture of high performance sailing hardware. Allen equipment was supplied to the British Sailing teams competing in the 49er and 49er FX classes at the Rio Olympics and Team Allen crews have been successful in Fireball, International Moth and other major sailing championships this year.
14/11/2016 03:58