East Coast Piers Race 2018

8 July 2018
East Coast Piers and Colne Point Races
Open to Fast Dinghies and Catamarans, the East Coast Piers Race is a major charity event raising funds to support "The Cirdan Trust" to further support their important work with socially or physically disadvantaged children. The race is based at Marconi Sailing Club on the River Blackwater in Essex and goes all the way up the East Coast to Walton and back again.
There are three course options available, the Bradwell Race which is 13 miles long open to Fast Dinghies, the Colne Point Race which is 27 miles long open to Fast Dinghies and Catamarans and then the full ECPR which is 48 miles long open to Catamarans only.
The courses are easy to follow and we have mother boats (cruisers) anchored at every mile to keep an eye on you. There are also a number of support boats spread out along the course who are able to assist if needed.
FREE camping is available on site from Friday through to Monday and there is evening entertainment.
The event is run from Marconi Sailing Club in Essex, post code CM0 7NU.
18/12/2017 14:17
GPS Tracking
Enter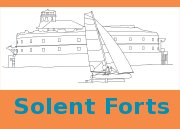 #allenenduro Tweets
Register
For all the latest news sign up here with your email address:
About
UK performance sailing hardware manufacturer Allen Brothers has announced the creation of a new sailing series designed to test crews and equipment in extreme contests of skill and endurance. The new Series combines established events into a format which Allen Brothers believes will increase participation and competition, enhancing the endurance element of small boat racing in the UK.
The series is managed by SailRacer.