Sponsors
Allen Brothers has evolved over the last 60 years into a modern hi-tech company and although we haven't strayed far from our engineering roots we are now much more than a manufacturer. Since 2008 we have been marketing and distributing Allen dinghy hardware to customers all over the world. We have a highly technical sales team who are skilled sailors with an in-depth knowledge of our product range. They work closely with our design team and provide customers with friendly product advice and a fast and efficient processing service. We also have a number of independent sponsored sailors from a variety of classes with whom we work to develop new and innovative products.
19/12/2017 16:36
GPS Tracking
Enter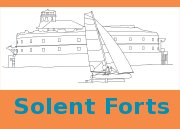 #allenenduro Tweets
Register
For all the latest news sign up here with your email address:
About
UK performance sailing hardware manufacturer Allen Brothers has announced the creation of a new sailing series designed to test crews and equipment in extreme contests of skill and endurance. The new Series combines established events into a format which Allen Brothers believes will increase participation and competition, enhancing the endurance element of small boat racing in the UK.
The series is managed by SailRacer.