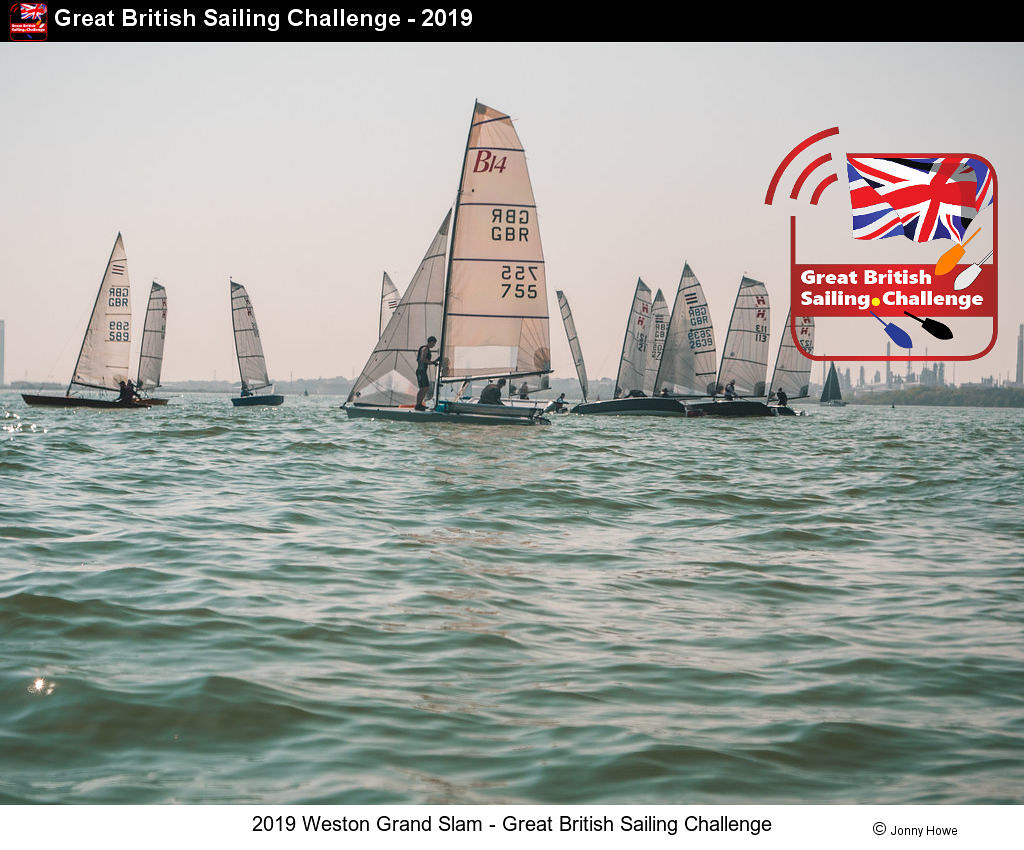 Some well-known names will be taking part in the Grand Final (invitational only) of the Great British Sailing Challenge, at Rutland Sailing Club on 28 & 29 September. This event also incorporates the Y&Y Battle of the Classes, so make sure your class is included...
After a series of qualifying events around the country, the Grand Final of the Great British Sailing Challenge is set to take place at the end of this month at Rutland Sailing Club. The weekend of 28/29 September will bring together some of the best-known names in small-boat racing to take part in this inaugural event. It's going to be a celebration of the diversity of handicap racing in the UK.
Love it or loathe it, handicap racing is here to stay, thanks to the huge diversity of classes that are raced across the country. The past decade has seen the growth of the Selden SailJuice Winter Series into one of the most established and successful circuits of the annual calendar. This has been the first year of the Great British Sailing Challenge, a series of open events that culminates in the Grand Final, for which many sailors from many different classes have competed in order to qualify for the Finals. However, there are still places available for certain classes, as the aim is to represent as broad a cross-section of small-boat racing as possible.
Current names include Maria Stanley, first ever female winning helm at the RS200 Nationals; Emily Mueller, 2018 Optimist National Champion; Penny and Russ Clark who have burst to the top of the international scene in their first season racing the 505; Simon Horsfield and Katie Burridge, 2000 National Champions and winners of last season's Selden SailJuice Winter Series.
The event will also incorporate the Y&Y Battle of the Classes, so to make sure your class is represented, Class Associations should contact Simon Lovesey: simon.lovesey@sailracer.co.uk
With Dave Wilkins as the Principal Race Officer, with all his experience of running multiple editions of the successful John Merricks Tiger Trophy every February, competitors can expect great race management from David and his experienced team at Rutland Sailing Club.
Results will be scored using the Great Lakes version of the PY handicap numbers, and other prizes will be awarded based on performance measured by the SailRacer trackers.
Great Britain's most prolific dinghy photographer Tim Olin will be there to capture all the action, and there will be live updates of the racing during the weekend.
More than 750 sailors have competed in the qualifying events during the season, and now it all comes down to the Final at Rutland.
Find out more at www.sailingchallenge.org
GBSC Calendar 2018/19
Fernhurst Books Draycote Dash, Draycote Water Sailing Club
17 & 18 November 2018
Datchet Flyer, Datchet Water Sailing Club
8 & 9 December 2018
Brass Monkey, Yorkshire Dales Sailing Club
27 December 2018
John Merricks Tiger Trophy, Rutland Sailing Club
2 & 3 February 2019
Oxford Blue, Oxford Sailing Club
16 February 2019
King George Gallop, King George Sailing Club
16 & 17 March 2019
Weston Grand Slam
19-21 April 2019
Wilsonian River Challenge, Wilsonian Sailing Club
1 & 2 June 2019
Bala Long Distance, Bala Sailing Club
22 & 23 June 2019
Ullswater Ultimate, Ullswater Yacht Club
17 & 18 August 2019
Grand Finals, Rutland Water Sailing Club
28 & 29 September 2019
Further information for competitors:
Please contact Simon Lovesey
email: simon.lovesey@sailracer.co.uk
Further Information for media:
Please contact Andy Rice
email: info@sailjuice.com
9/9/2019 08:11