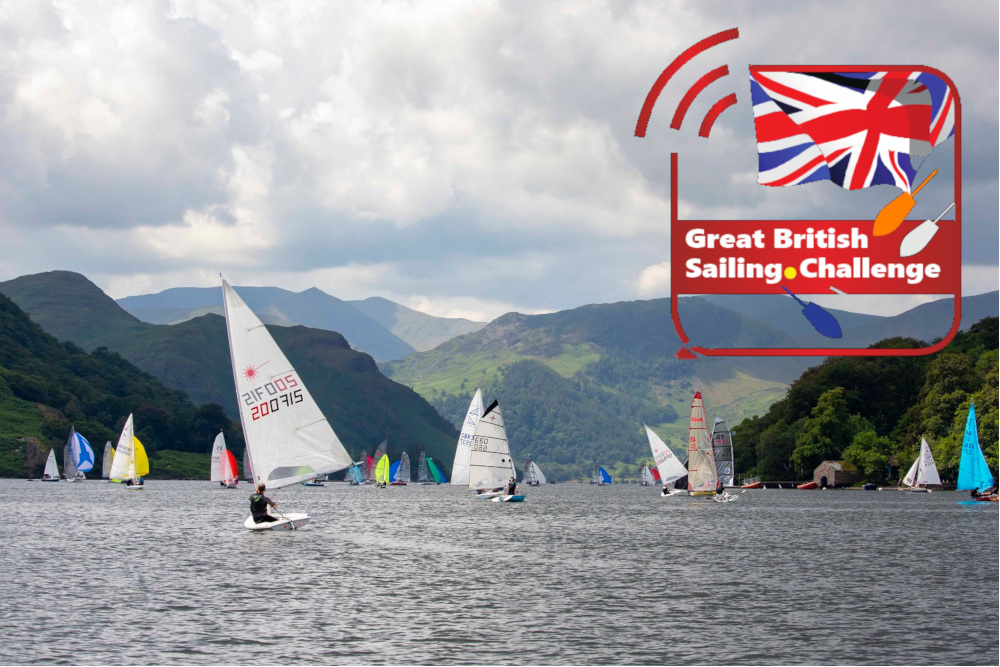 Ullswater Yacht Club is gearing up for the 'ultimate' racing weekend with the launch of a brand new event on August 17 &18.
Enter Now >>>. The new Ullswater Ultimate is expected to attract sailors from all over the country and is the final event of the Great British Sailing Challenge (GBSC). Throughout 2019, GBSC series events have been held at clubs nationwide, attracting hundreds of entries and the top 100 sailors will take part in a grand final at Rutland Sailing Club in September.
UYC Sailing Secretary, David Clarke said: "We are delighted to be hosting a GBSC event. It will be an exciting weekend as we welcome racers in a range of classes all aiming for a place in the grand final.
"Last month we held the award-winning Lord Birkett Memorial Trophy with an entry of 230 boats, racing the full length of Ullswater twice over the weekend. We expect the Ullswater Ultimate to become another 'must-do' in the sailing world like the Birkett."
The two-day event is open to all classes of monohull dinghy, dayboat or cruiser under 25ft 6ins and there will be six races over the weekend, three on Saturday and three on Sunday, with results calculated on a handicap basis using Great Lakes numbers. Using SailRacer GPS trackers there will also be other scoring categories as well as the main results. Photographer Tim Olin will be there to capture all the action. The first race on Saturday is not before noon, with a briefing at 11am, and not before 10.30am on Sunday.
Entries are online at http://www.sailingchallenge.org with a closing date of midnight on August 14. Late entries will be taken on the morning of Saturday, August 17, and subject to a £10 late entry fee.
As with all UYC events, there will be the usual UYC hospitality with excellent food, camping/campervans on site, and great racing in lovely surroundings.
4/8/2019 08:14